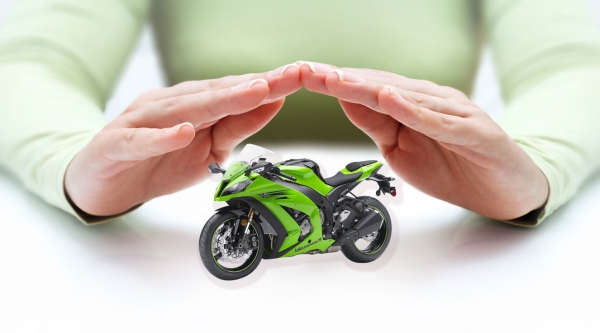 If you have been pondering buying a new scooter, you should surely check out the TVS Jupiter. It is a stylish two-wheeler providing you with all the flexibilities, which you can expect from a top-quality scooter. However, once you buy the scooter, you will also need a two-wheeler insurance policy for it. As per the Motor Vehicles Act, 1988, it is mandatory for every two-wheeler owner in India to buy an insurance plan for any motor.
Here are ten tips to help you invest in the most suitable insurance cover for your TVS Jupiter.
Analyze your requirements regarding two-wheeler insurance
When buying a two-wheeler insurance plan, you must first decide what you require from it. Depending on your budget, you can determine whether you can buy a comprehensive policy or a third-party cover.
Know about the Insured Declared Value (IDV)
The Insured Declared Value (IDV) of your scooter depends on the age of the vehicle. To put it simply, the IDV is the current market price of the vehicle. In case of total damage or theft of your TVS Jupiter, you will receive the amount of cover depending on your current IDV.
Buy your two-wheeler insurance only from a trusted insurer
When buying the TVS Jupiter insurance, make sure of purchasing it from a reputed insurance company. Compare the claim settlement ratio of different insurers to find the best one.
Compare the insurers online
Internet is the most powerful tool when it comes to the comparison of various insurers. You can do an online comparison of the offers, premium, and covers of different insurance companies within a few minutes. This way, you will find the most appropriate policy, as per your requirements.
Read online reviews
Online reviews are quite helpful when it comes to finding out if an insurance company delivers what was promised. Reviews from real customers always paint the perfect picture.
Avoid small claims
If you start making insurance claims every time there is a little scratch on your TVS Jupiter, your premium will increase. Avoiding minor claims will significantly lower the premium in the long run.
Find out about the deductible
When you pay some money from your personal resources while filing a claim, you will have to pay less in terms of premiums.
Buy your insurance policy online
Most insurance companies offer a discounted price when you buy the two-wheeler insurance policy from their website. Buying insurance online is a time-saving process.
Research about the personal accident cover
The personal accident cover is offered by the insurers to financially protect you against injuries due to any accident of your insured TVS Jupiter. Inquire if your policy comes with it.
Decide if you need add-on covers
Add-on covers can be separately bought with your TVS Jupiter insurance policy to have extra protection. Depreciation cover is one of the most popular add-ons offered by manyinsurance providers. With this, the value of the scooter's body parts is not decreased with time, and you receive the full cover while filing a claim.
Be very careful about choosing your insurance company. You need an insurer whose TVS Jupiter insurance policy meets your specific requirements.