Career Development – Forces That Changed How We Understand Career Development
5 August, 2023
0 Comments
---
Career Development – Forces That Changed How We Understand Career Development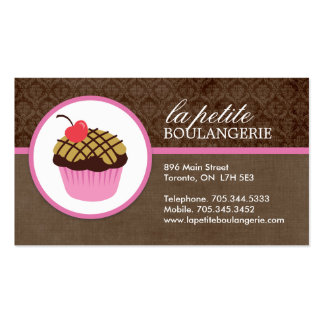 The traditional way of understanding career development is to look at it as a single path trajectory of your work, starting from your first day at the new job as the lowest ranked employee until you move upwards by means of promotions to the highest job level in the company. You will get promoted because of your outstanding performance, and because through training and further education, you have acquired the skills, talent and knowledge that are needed to do the job. What we knew as career development used to take a one track path towards our overall goal. This understanding however, has gone through radical changes and these days, a career path doesn't necessarily have to follow the same single trajectory that once characterized it in the past.
It is a given that we make different choices throughout our lives and these decisions in the past are the foundations that make us what we are now. The career we speak of is also made up of decisions we make as we do our job, whether inside an office or out in the field of our expertise. Thus, we can say that a career, as we make it, is a process that we go through all our lives. Career development, therefore is process that involve managing our life work, how we learn to do something and how we execute in real work situations that ideas and frame of mind that we learned in school.
The world is experiencing an irreversible change; there is a growing trend of globalization where organizations around the world are finding themselves at the threshold of great change. Where there was long-term commitment to the idea of loyalty to the organization thus, the idea of career development within that organization, there is now an emerging tendency to look at employees in terms of employability, that is, their value to the organization as measured in pure productivity metrics. If you want to continue working, you have to have new skills – your career development must include taking on new training to acquire new skills that the organization can profit from.
So how do you go about planning your career development? First of all, you need to have access to opportunities that can give you the right training and education that will prepare you to changes in your organization and enhance your employability. You need to have the right information about career plans and training opportunities within your organization for without these, your career development will not progress. But you don't have to confine yourself to what your organization can offer. There are other learning and training opportunities that you can access outside of your organization. The important thing to consider here is the relevancy of these opportunities to your career goals.
You should consider taking adult education courses that can help open up more opportunities for you, either in your current organization or in a new one. Employers will always look for skills that they need and if you possess them in a level that is superior to their other employees you have a much better chance of landing that job. If an employer for example is looking for people who will do data entry work, your computer training classes will certainly help you land the job. There will be no need for the employer to spend more in training you for the job. The employer will most likely pay you more too, because of the valuable skills you already possess. Adult education courses will allow you to work in most places where others without similar education will not qualify. This means too, that your career development plans will have more chances of becoming reality.