Some Helpful Approaches on an Employer's Demanding Ways
---
Some Helpful Approaches on an Employer's Demanding Ways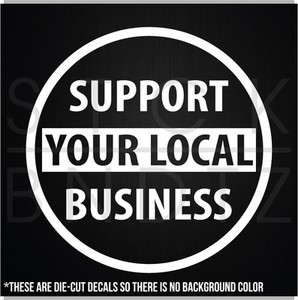 There are no perfect employers [and employees also] but a good approach in work always pays of. Whether you're in the executive suit in the tower building with perfect view on top, or a janitor-with still perfect view on top because of the windows to clean-both of you have valuable job to do. Those employees who are enjoying the luxury of having good ambiance in work are meeting each day with piling decisions to make and expectation of employers to meet. While those who are considered rank and file employees are not expected much of important decision since their work involves routine task. Between these two types of employees who would you like to become? Most probably you would want to be the executive with important task to meet.
Being an executive in a company your work involves decision making and meeting your employer's expectation and conveying this important plan to the employees with rank and file position. Your task basically involves bouncing back from your employer to your co-employees. Your loyalty always comes for your employer, that's why you need to bout their demanding ways. And although you are an executive you also feel for your co-workers. What are some situations that involve important decisions that you needed helpful approach in order to come up with fair and just argument in order to serve both worlds?
*Workers Retrenchment
Deciding to cut cost and lessen the deficiency of your company's income involves cost cutting measure. Most employers demand their executives to come up with a plan to reduce cost to the company and start yielding income. As an executive you know by knowledge that the figures you are reading from the financial statement clearly demonstrate massive loss of income. The demand for your product was getting low and putting more on advertising budget will only add to the losses you had. And the best way to stop the scenario of company closure is to retrench workers. The helpful approach to employees: Come up with a plan that will help the retrench worker, aside from the usual retrenchment pay to impart them with knowledge and skills that are in demand in the market for them to be ready in their next employment. The helpful approach to employers: Adapting a course or program that offers skills in demand for current market will help your company to be promoted without the additional cost from advertising because of ties and connection with other government agencies.
*Company Re-organization
When a company is re-organize it's either the company was merge with other company or new employers have bought the company. You would probably have the same fear with your co-workers but before the event will occur you are the first person to know also. How would you approach such difficult situation? The helpful approach to employees: Recommend as much as possible to the new employers the list of employees you think will still qualify for their job, most of these employees are belonging to the rank and file position. Those who you think will more likely not to be included are the executives-which includes you-can always find work from other companies or start your own business. The helpful approach to exiting employers: Help them prepare the necessary papers and documents in order to have their exit clean and with good reputation in the community.
There are difficult decisions to make when you have demanding employers especially if you are an executive. But if you have the character and the attitude to approach your task in a just and fair manner all things would come easy for you. Always have a helpful approach for every situation in order for your job to be easy and stress-free.