How Utilising Virtual Offices in Singapore Can Expand Your Business
2 February, 2018
0 Comments
---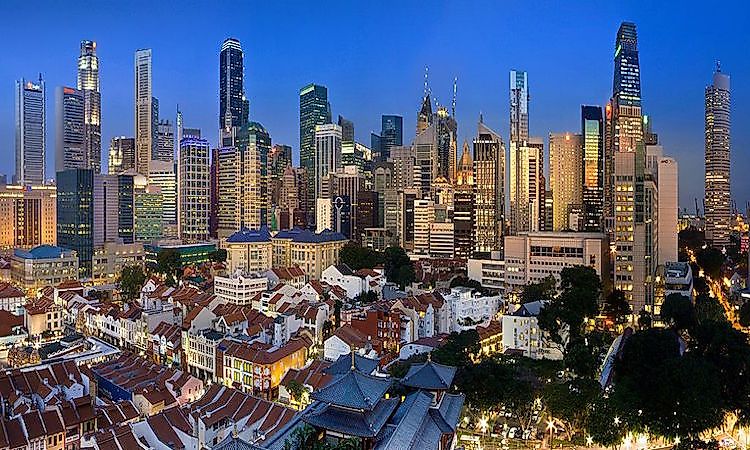 When you're expanding your business and are serious about making waves in the Singapore market, you should consider using virtual offices. More business owners are utilising virtual offices in their business expansions due to the many different advantages they provide over conventional office spaces.
Expanding your business outside where you currently operate, may seem like an overwhelming task but by utilising virtual offices in Singapore, you can ensure that your business expansion gets off to a positive start. Well-established virtual office providers offer tenants the option to have a prestigious address in Singapore at a fraction of the cost it would cost with a realtor. To learn more about the sought-after locations offered in Singapore bu Servcorp, follow this link: http://www.servcorp.com.sg/en/virtual-offices/
Let's take a look at how utilising virtual offices in Singapore can help you expand your business successfully.
Prestigious Address
As we mentioned briefly above, having a local Singapore business address in a sought-after location in the city immediately paints your business in a positive light in the eyes of customers and potential investors. With an address that they recognize they will trust your brand and your business right away, putting you on the front foot when working out any potential business deals.
To really complete your professional business image in Singapore, make sure you add your new local business address to your website, business cards and other marketing materials to give a rounded professional image of your company.
Professional Assistance
Premium providers of virtual office spaces offer professional staff to tenants. A dedicated, bilingual receptionist will be at your disposal to answer the phone however you would like. Mail sorting facilities are also available to ensure your important documents always reach you, no matter where you are.
Your receptionist can either take messages for you or they can forward the call to your personal number or to another number you have assigned. With facilities like these, you'll never miss a call, so your business expansion and growth into the Singapore market should continue as planned as you continue to connect with new clients and local investors.
Meeting Room and Boardroom Spaces
While virtual offices are just that, virtual, you will still need access to meeting room and boardroom facilities from time-to-time to meet prospective clients. Premium providers have these included in their facility and often a certain number of visits will be included in your package.
These spaces are usually well-decorated and well-finished so that you can feel comfortable meeting clients there. Servcorp meeting rooms, for example, come fitted with granite floors, leather furniture, hand picked artwork and perhaps most importantly, are unbranded so that your business shines in their facility.
Dedicated Phone Number
Having a dedicated local phone number is invaluable for businesses looking to expand their operations into Singapore. With a local phone number, your business partners and customers can easily reach you, rather than calling your personal or overseas number.
This helps to give an added level of professionalism to your company in the local business market. And this is backed up further when you have your dedicated receptionist answering these calls on your behalf. .
Getting Started with Virtual Offices in Singapore
Before you decide on a specific location in Singapore for your virtual office, be sure to spend some time looking into each of the available locations. Although all of the locations offered will be in excellent locations in the city, some locations will have different advantages over others.
Maybe it's important for you to have easy access to transport links within the city? Perhaps you want to be as central as possible to the CBD? Or maybe you need to be close to other similar businesses such as financial institutions? Whatever your requirements, you should have no problem finding a location that will meet your requirements form which you can begin your expansion into Singapore and start capitalising on the opportunities available in this thriving economy.