Tips on Landing A Job Fast
---
Tips on Landing A Job Fast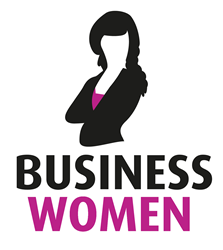 Job seeking can be a full time job in itself especially if you are starting out or have been dusty in your job seeking skills. Whatever the case, you are looking for income which means you need a job and fast.
Here's how to land your dream job and fast
Start your job seeking for jobs that interest you- Utilize websites such as Craigslist, Monster, Jobdango, Kijiji, etc to find jobs that match your skills and interests. You will want to find 10-20 different jobs a day.
Create a well written resume- You can find sample templates online that will have different resume styles and you want to use the one that works best for you. You will than want to create your resume using Word or a word processor. In your resume you want to outline your skills and the job listing. When doing this you want to look at the employer's requirements/qualifications and the words they use. You will than want to include that into your resume. You can also do a little research and look for hot action verbs for resumes in Google. Nowadays employer's use a system which only picks up certain keywords and if your resume has it, your next step will probably be an interview. Make sure to check for grammar and spelling errors and keep your resume clean and simple.
Create a well written cover letter- When writing your cover letter you want to keep it professional but outline your skills that match the job description. If you have a job that's a little more laid back you could probably write your cover letter so that your personality shines through. Sales, would be a good example because you are trying to sell yourself to the employer.
Send your resume out along with your cover letter- The next step is to send your resume out with your cover letter. You want to make sure to read the instructions on how to apply carefully. Some employers will base your ability to follow directions on their decision of whether to hire you or not. When applying for a job where you e-mail your resume the best thing to do is include your cover letter in the body and attach your resume, unless the job posts states otherwise. You will want to send your resume and cover letter out to the 10-20 jobs that you found. You can also create accounts on job searching sites such as Monster, Careerbuilder, etc and create a profile and upload your resume and cover letter. Once you do this all you have to do is search for jobs daily and send your resume out instantly.
Keep applying and waiting- The next step is to keep sending your resume out to atleast 10-20 employers a day and WAIT. Be patient and keep on applying, you will hear something back if you use the steps that were listed above, good luck!