15 February, 2021
0 Comments
---
Peer Reviewed Cancer Career Development Award Program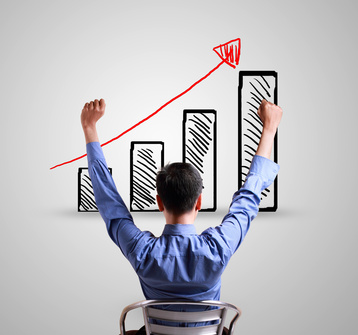 The Department of the Army, more commonly referred to as DA, is a federal government agency operating within the United States Department of Defense that is primarily accountable for conducting all the affairs of the department, subject to the authority, direction and control of the Secretary of Defense.
The grants and programs of the DA are all specially designed to contribute to the achievement of its main agency mission which is to "fight and win our Nation's wars by providing prompt, sustained land dominance across the full range of military operations and spectrum of conflict in support of combatant commanders."
In keeping with this mission, the Department of the Army has established the Peer Reviewed Cancer Career Development Award Program in an attempt to stimulate the next generation of cancer research studies by providing new and early career investigator opportunities that would lead to innovative, cutting-edge research developments for the prevention, early detection, and treatment of cancer.
The program was originally established in 2009 to provide support for cancer research of exceptional scientific merit not addressed by the breast cancer, prostate cancer, lung cancer, and ovarian cancer research programs executed and managed by the Office of the Congressionally Directed Medical Research Programs.
Essentially, the goal of the program is to substantially enhance quality of life by decreasing the impact of cancer on military service members, their families, and the American public.
The guidelines of the program requires the applicants to focus their studies on blood cancers, colorectal cancers, genetic cancer research, kidney cancer, melanoma and other skin cancers, listeria vaccine for cancer, mesothelioma, pancreatic cancer, and pediatric brain tumors.
In this regard, the program intends to offer opportunities for individuals in the early stages of their careers who are looking to obtain funding, mentoring, and necessary experience that would help them push for an independent position at the forefronts of cancer research.
The Department of the Army is set to administer funds in the amount of $3,460,000 in order to support the aforementioned initiatives.
The institutions and organizations who will be assumed eligible to submit an application under this program are the following:
a) Private Investigators
b) Independent Researchers
c) Early-career investigator
In addition, the applications from said candidates will only be accepted if they meet the following requirements:
a) Hold a position at or above the level of an Associate Professor (or equivalent); and
b) Have a proven publication and funding record in at least one of the focus topic areas; and
c) Not have a major research focus in breast, prostate, lung (excluding mesothelioma), or ovarian cancer.